About Barista
In 2009 'Barista-the Espresso Bar' was due for a revamp when Steve Sayer and Gail Shirley took on the challenge of this juggernaut, renaming it simply 'barista' introducing a modern twist and Head Chef Shane Flanagan. Today a vibrant and eclectic mix of day and evening menus team with luscious sweet treats, or simple snacks, a full bar liquor licence or BYO wine, 27 fragrant teas and top service from Barista's 24 staff, reliably open 7 days a week till the theatres close their doors late at night.

The current owners shared their experience in art, theatre and music to raise the bar in dining experience. Gail often hosts a 1950's High Tea and on Saturday nights applies an ATCL in singing with ambient soft jazz and café classics. Meanwhile Steve uses his design and art studies and just a fine brush to transform the soaring concrete walls which come alive with themes from the Library above.
Barista's owners are passionate about their city and local ingredients are delivered fresh daily to present products with honesty and integrity from the bistro-style open kitchen. There are no pre-mixes here and packaged preservative-laden additives don't make it far to the shelf.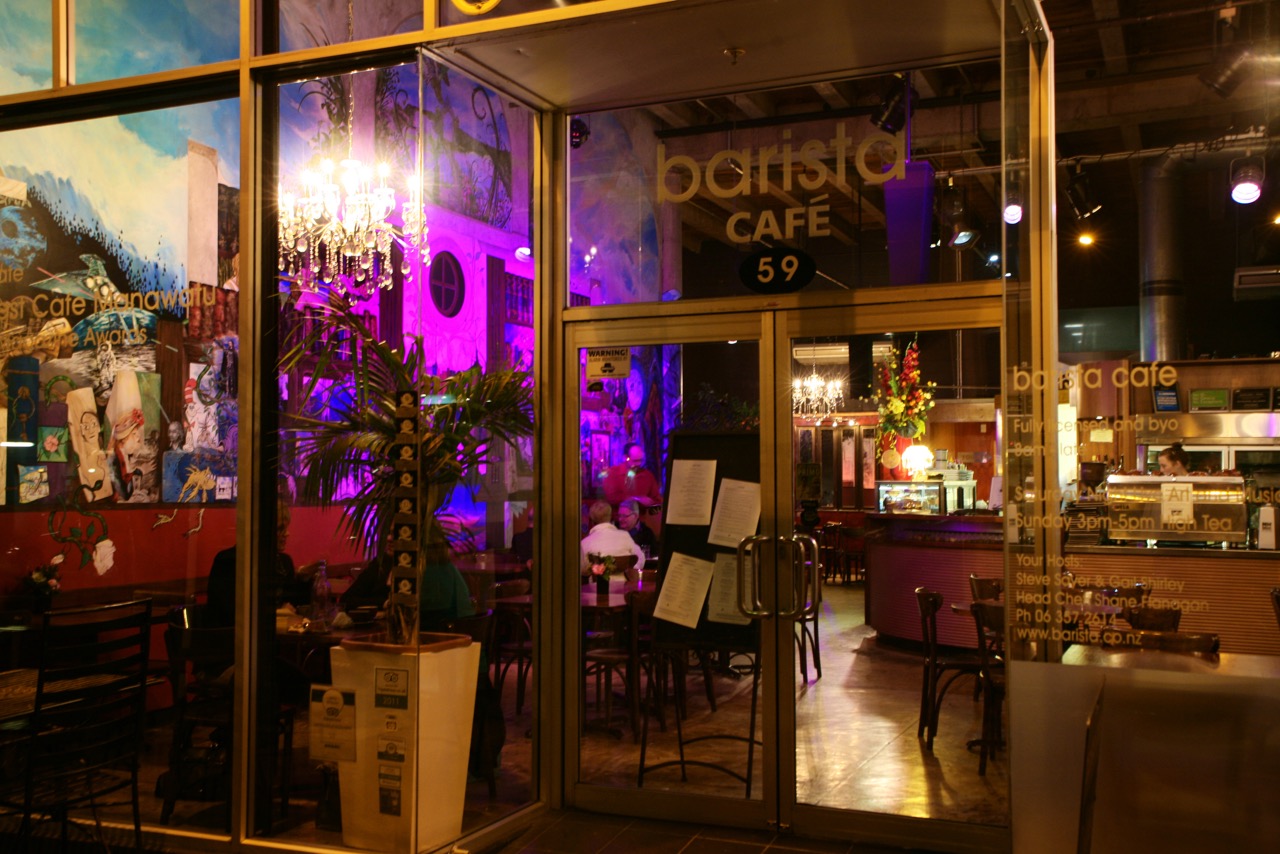 George Street in Palmerston North is well known for its cafes and boutique shops and you will be warmly greeted by owner-operators throughout. There are no CEO's here buying their third holiday home. Small businesses like ours survive on your feedback and so if you have a query or comment you can Facebook, email, phone or contact through the website. Thank you for helping a Mum or Dad put food on the table, a little girl get dancing lessons or a student pay for uni. This is us.
---
Saturday Night Arts and Entertainment
Live mural art, soft jazz & standards from hosts
Steve Sayer and Gail Shirley.
Sunday High Tea — Monthly
Monthly 1950's High Tea from 3-5pm. Immerse in the music, culture, and ambience of the Library, Te Manawa, & Theatre District.
Read more here
Barista is open 7 days, 8.00am till very late
---
2016 Tripadvisor Certificate of Excellence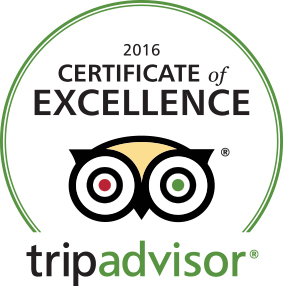 59 George Street
Palmerston North Ph 06 357 2614
Open till very late 7 Days